FAFSA4Caster
Step by Step Instructions
for completing the FAFSA4Caster
Go to the website the use the following instructions below:
This information is the same that is asked on the paper FAFSA
After all information is filled out it will let you know your EFC number at the bottom of the "how it Adds up page"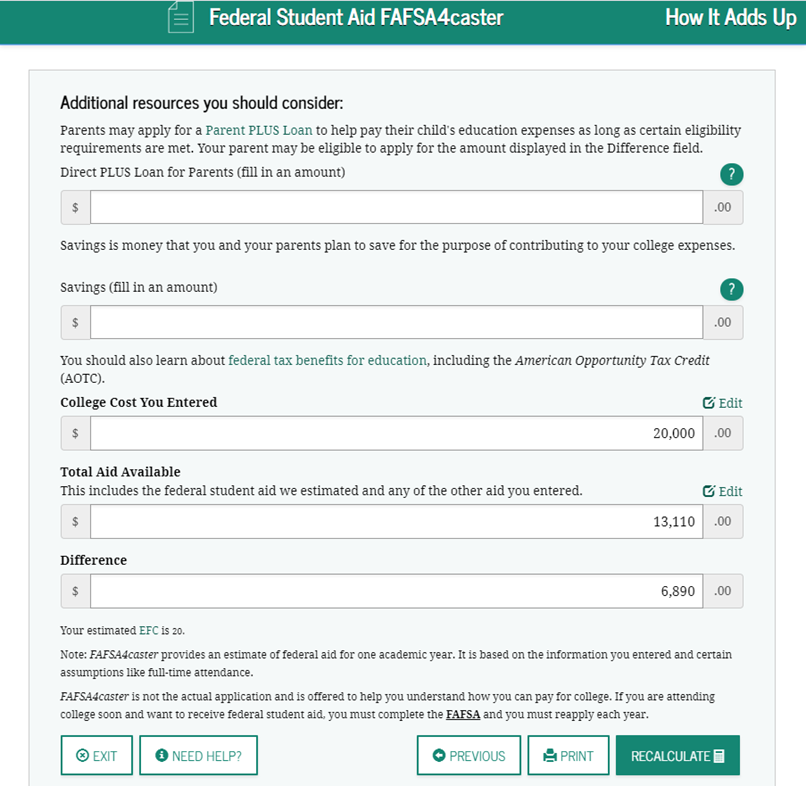 Once complted, please take a screen shot and submit to the financial aid office. Specifically, please send image to to Ashley Stevenson: ashley.stevenson@utah.edu and to the Dream Center, Dream@utah.edu. In the email please include which scholarship you are applying for.
Once you have your estimated EFC, the financial aid office will be able to see what other scholarships you may be eligible for and determine your level of need.

Students do not need to submit anything further on this website.
Please contact the Dream Center is you any questions