Meet the Dream Team
Rosa Salamanca
Director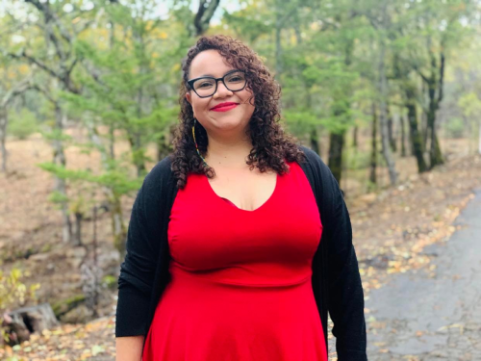 Rosa Salamanca was born and raised in El Salvador and immigrated to the United States at the age of 16. She has extensive leadership experience in higher education and community organizations serving undocumented students and their families. Rosa is an experienced research professional, program creator and grant writer.
She finds joy in trees, bodies of water, camping and therapy. She loves cooking for her family and friends, dancing cumbias and going on adventures with her dog Luna.
Raquel Cetz
Program Manager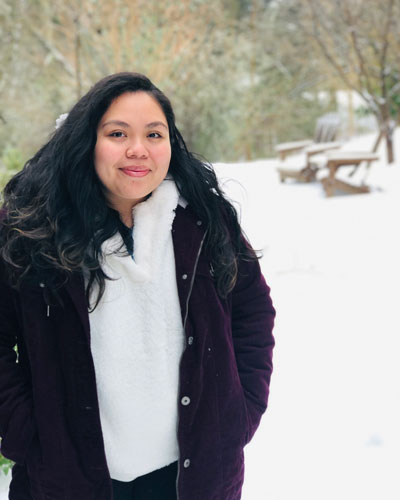 Raquel Cetz Tamayo is a proud daughter of immigrants from Yucatan, Mexico and is a DACA beneficiary. She was raised in the MacArthur Park/Koreatown, Los Angeles from the young age of two. She is the first to graduate in her family and is a proud Matador Alumna who double majored in Political Science: Law and Society and Chicana/o/x Studies. She believes in the imporatnce of holistically engaging with students and their systems of support through community empowerment and leadership development. Her personal experiences have allowed her to undestand the impact coming from low-income communities has in accessing higher education in particular for the undocumented, DACAmented, mixed-status, and recent arrival student population. Serving in her role at the Dream Center as Program Manager is critical for her to ensure access, retention, success, and joy for our immigrant students and families.
Fun fact her favorite soda is squirt, she enjoys all types of music, is a foodie, loves to giggle, explore new places, and adores nature. Drop by the Dream Center and say hello!
Salvador Oregon-Torres
Program Coordinator
Salvador.Oregon-Torres@utah.edu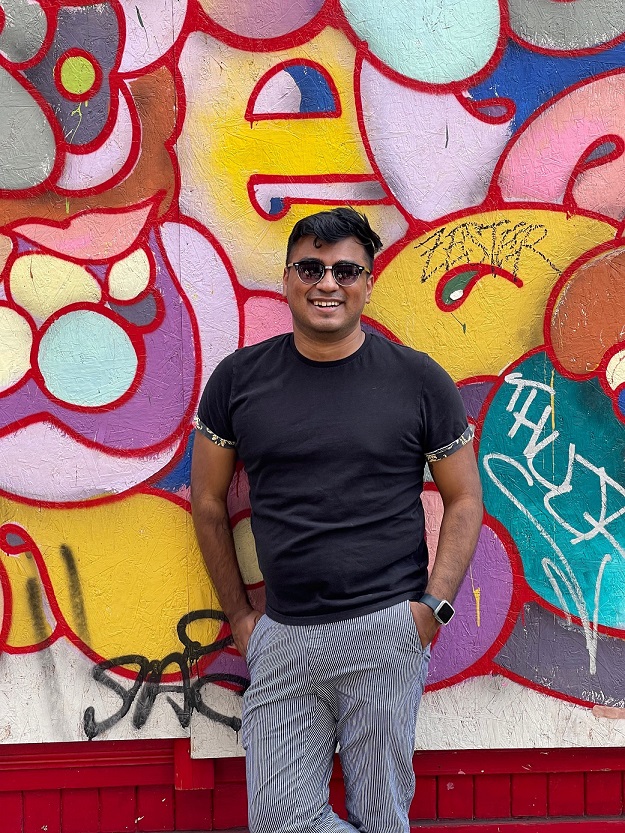 Salvador Oregon-Torres was born in Guerrero, Mexico and moved to the United States when he was 11 months old. He comes from a mixed-status family which has allowed him to experience an immigrant narrative beyond his own. Before starting his career in higher education, Salvador was working in the non-profit field and worked for non-profits like the Utah Pride Center, Comunidades Unidas, and Craft Lake City to name a few. Salvador enjoys working with diverse populations and empowering them to thrive and make change in whatever space they occupy.
When Salvador is not catching invisible monsters on Pokémon Go, he's scrolling through TikTok or playing the Digimon Trading Card game. He enjoys listening to music and watching independent shorts, films, and narratives. Salvador also loves immersing himself in the Marvel Cinematic Universe watching the stories grow and the heroes become more diverse. Currently, Salvador is obsessed with the Real Housewives of Salt lake City, and to quote his favorite housewife, "I love Taco Bell! And I also love fine dining." Meet Salvador and get to know him better at the Dream Center.