Meet the Dream Team
Raquel Cetz
Interim Director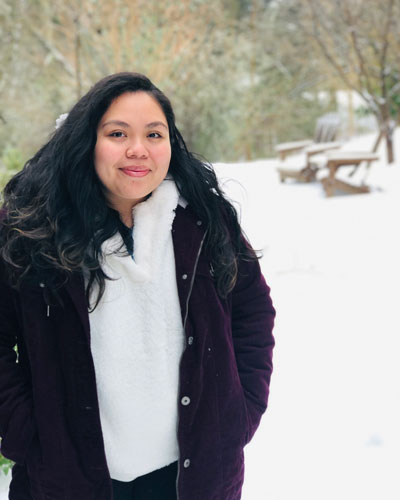 If you ask Raquel (She/Ella/Ko'olel) to describe herself in one word, it wouldn't be a word she would break out in laughter. Raquel is a bright ray of sunshine that lights up the room with her contagious smile, so long as it is after 9 am. She grew up in the hoods of LA in MacArthur Park / K-Town but never stopped reppin' her homeland of Yucatan, Mexico. She takes pride in her indigenous family background and admires all of the sacrifices her mom and dad have taken in order to ensure a better quality of life and safety in the United States. Her parents are her personal pride and joy. Raquel is an animal lover whose favorite avian friend is the common pigeon, she looooves them! (totally does not!)
Raquel is a total foodie not being afraid to order the weirdest thing on the menu. Raquel loves taking long walks on the beach and nature while enjoying some delicious soda, her favorite is Squirt soda. Her resilience, tenacity, and being grounded in heartwork alongside community have led her in her lifetime to many firsts, like taking part in one of the first conferences from California to Mexico, working for as a student intern at her Alma Matter California State University, Northridge's first DREAM Center, and now her first big move to work alongside an incredible DREAM Center team at the first Dream Center in Utah. She hopes to ensure to bring about programming that increases the visibility, retention, and access to higher education to historically underrepresented students, specifically to serve the immigrant student population and their families.
Make sure to share with Raquel your favorite song, you will find her jamming out to Coldplay one second and the next to La Sonora Dinamita, and out of nowhere BOOM! The Strokes, Adele, Ruby Ibarra, and Calle 13. Needless to say, Raquel's amazing-ness cannot be described in a paragraph and so in order to experience it you'll definitely have to pop into the Dream Center at the Union and say Hi! :)
BY: JESUS S.
Beatriz Trejo
Graduate Assistant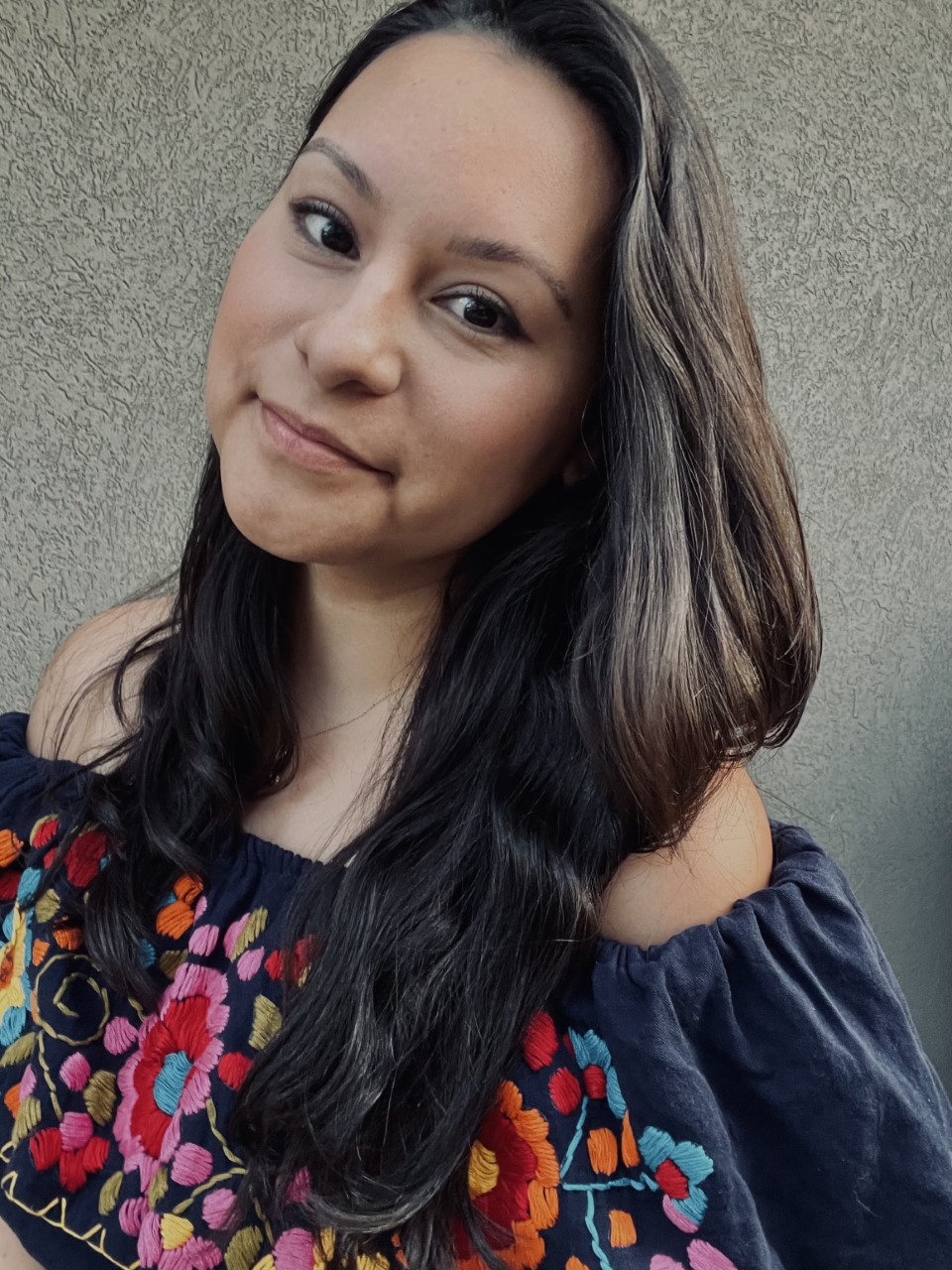 Beatriz Trejo is one of the most caring and passionate person you will ever meet. She was born and raised in Sacramento, California by Mexican parents. She believes in the power of education and its ability to empower underrepresented youth. For the past three years she worked as a college advisor at a charter school which paved the way for her masters degree in education. After her masters degree, she decided to continue with her education and pursue a doctorate degree. She envisions creating an equitable space for underrepresented students.
When she is not working on her Phd, she loves spending time with her partner and beautiful German Shepherd (Brave), listening to reggaetón (bad bunny come on!), watching reality TV (for research purposes), cooking amazing meals she learned from her family, and filling up countless online shopping carts. She loves to travel and learn about the city by getting lost and trying every bit that it has to offer. Ama su vida, su familia y su comunidad.
BY: RAFAEL OCHOA